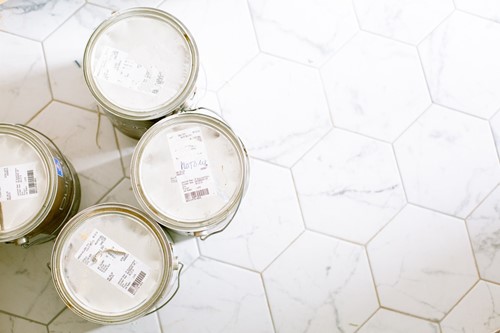 When you decide to take on a home improvement project you are likely doing it to increase your own personal enjoyment of your home. Designing a luxury bath that allows you to have a spa-like experience in your own home is well worth the time and energy. However, you also may want to consider the value that these projects add to your home. By investing your money in home improvement projects that will increase the resale value of your home, you will be able to recoup those costs and then some should you decide to list your home on the market.
These are the home improvement projects that will add the most value to your home:
A Kitchen Remodel
Updating your kitchen can allow you to enjoy a fresh new look, but it's also going to make your home more valuable and appealing to any interesting home buyers. Some experts say that a kitchen remodel can boost your home's value by nearly $20,000, making this a worthwhile investment for both your personal enjoyment and your financial benefit.
A Bathroom Renovation
An updated bathroom - particularly one that includes an energy-efficient toilet or other sustainable upgrades - is going to boost your property's value and marketability significantly. Not to mention you can enjoy having a luxurious bathroom to use until you decide to sell your home.
A New Garage Door
Your garage door is likely not a home feature that you give a lot of thought to. However, you might be surprised to find out that your new door will end up increasing the value of your home by boosting the curb appeal of your property.
A New Patio or Deck
A functional outdoor living space allows you to relax and spend time in your own yard while simultaneously increasing the value of your home. Most homeowners today find that their return on investment increases when they opt for composite decking or stamped concrete patios, which are considered to be luxury items in the current market.
A New Roof
Purchasing a new roof may seem like a boring home improvement project. While this is not an exciting upgrade like a kitchen or bathroom it can significantly boost your home's value. Most homebuyers are searching for homes with practical features such as a new roof so this is a worthwhile investment.
A Finished Basement
Previous generations considered basements to be storage areas but today's homeowners like to transform these spaces into living areas. By finishing your basement and expanding the living space in your home, you will instantly add value to your property. Not to mention you get to enjoy a whole new section of your home for the time being.
Regardless of the size of your budget, these home improvement projects will instantly add value to your home. You might find that investing in your own home gives you the encouragement you need to move forward with the project you've been dreaming of.